$22.85 Coppervape Hussar Project X Style 316SS 22.5mm MTL RTA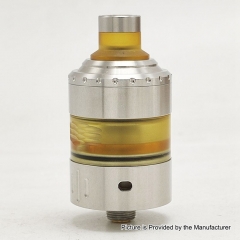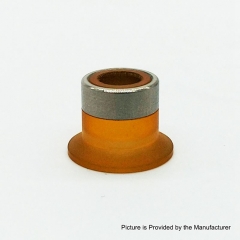 Features
Diameter: 22.5mm
Height: 31.2 mm (without 510 & driptip)
Air inserts: 2 x 1mm (the shot corresponds to a single 1.4mm hole)
Made of 316SS, gold plated brass, PEI1000
SS finish: raw
Positive post and gold-plated pin for greater conductivity
New simple and comfortable refill method
Interchangeable airflow to easily change the shot even after having assembled the coil
Rounded inner chamber for the best MTL experience
Control of liquid flow
Integrated Drip Tip (change the tank & top cap from Hussar project X RTA can use 510 driptip)
Anti-rotation locking mechanism
Capacity: 2ml
$24.9 Authentic Gas Mods HALA 22mm BF RDTA Rebuildable Dripping Tank Atomizer 2ml
The Gas Mods Hala RDTA, with post-less build deck, is an RDTA of mini size and compatible with squonk mod when the bottom feeder pin is installed. The airslots will appear once you rotate the top cap clockwise and the airflow can be adjusted in this way.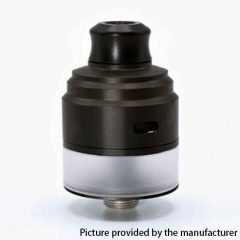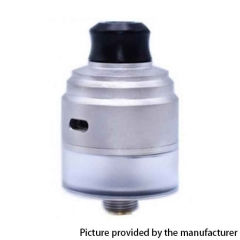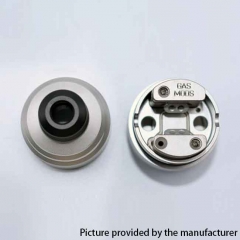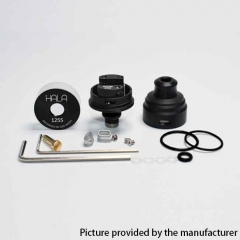 Features
510 threading connection
22mm overall diameter
304 stainless steel construction
2ml juice capacity
Plastic tank
Adjustable airflow control
$24.9 Authentic Smoant Pasito 25W 1100mAh Mod Pod System Starter Kit 3ml
Coupon Code:MAPPASITO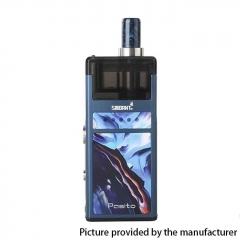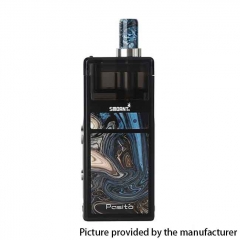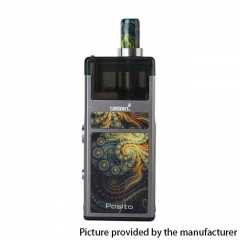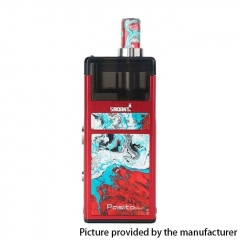 Features
Material: Space Aluminum
Battery Capacity: 1100mAh Built-in Battery
5-level VV: 10W / 13W / 16W / 20W / 25W
Pod Capacity: 3ml
Resistance Range: 0.3~3ohm
Voltage Range: 3.2~4.2V
Charge: 5V/1A
Conversion Rate: 95%
Cartridge Size: 45 x 36 x 18mm
Cartridge Material: Food grade PCTG
Innovatively rebuildable pod system (RBA coil sold separately)
Built-in 1100mAh battery with 25W max output, adjustable 5 wattage levels (10W 13W 16W 20W 25W)
Three types of coil heads available, 1.4ohm MTL Ni-80 coil, 0.6ohm DTL mesh coil, RBA single coil
3ml e-juice capacity, easy top refilling design
Top adjustable airflow control system with replaceable resin drip tip
Innovative CPR technology, no fingerprint and wear resistant
ANT constant-output chip for superb flavor
Intelligent LED lights, support Type C quick charging
Magnet connection, easy to operate
ULTON Tripod Style 316SS 22mm RTA Rebuildable Tank Atomizer 2ml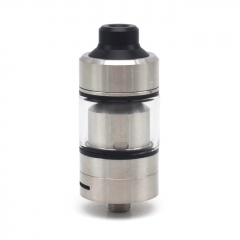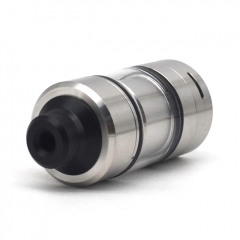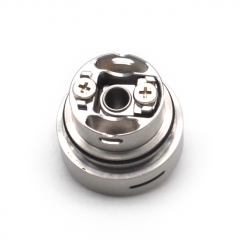 Features
510 threading;
316ss material;
2ml capacity;
Single coil build deck;
The Deck
The deck of the Tripod is targeted for single coil setups with design details aiming to facilitate and improve rebuilding process as much as possible. Focusing on some of them, you can see high precision large pan head phillips post screws, conveniently placed rails to capture wire either between rail and screw head / body or around screw body (depending on wire D), cut – outs on outer deck rim for easier rebuilding, cut – outs on inner deck rim plus cotton wells to help proper cotton placement and juice distribution along cotton body, sufficient liquid intake slots on deck sides ( approx. 4.0mm x 2.0mm). The Tripod deck can literally host any size of single coil build, from classic small sized ones up to larger exotic coils.
The Air Flow
You may tune air flow via four pin options, each one with air hole D=1.0mm/1.2mm/ 1.5mm/1.8mm pinned inside a D=4.0mm nest. You may also regulate more "airy" flow via the AFCS Ring, adjusting from zero to D=4.0mm.
The Adjustable Chamber and Chimney
With the Tripod, we introduce the Chamber and Chimney Reducer assembly. It consists of two parts, that are sandwiching the upper part of the Chimney. When assembled, the C&C Reducer forms a vaporization chamber with lower volume (approx. 5.3mm chamber height) and a chimney with 3.0mm inner diameter, focusing on flavour oriented setups rather than vapour production. When removed, the chamber offers approx. 9.0mm coiling height and the chimney gets approx. 5.3mm inner diameter, with proper geometry to get all the clouds you want. The C&C Reducer actually offers you the potential of two different chamber and chimney geometries, thus two different single coil RTAs.
The Drip Tip
Another interesting point is the custom drip tip that comes with the device. This is a two-parts assembly as well, with its two parts sandwiching the Top Cap to ensure extra stability when removing top cap to refill. The drip tip is easily removable to let you use your own 510 drip tip.
Optimised Ergonomics
A thread-less mechanism with twist and pull / push actions in order to design and manufacture high precision parts that make vaping with an RTA so much easier. Instant access to deck can't get any simpler and quicker. You just twist, align the small triangles that are located on the sides of chimney and deck and then pull in order to access to your deck super quickly, any time, even with a full tank. Same with refilling, as good old screw on threaded cap is no longer here. Simply align triangle on side of the top cap with the dot on the rim right below and pull up to refill through the large liquid slots. Don't need to worry if you find it hard to spot dots and triangles: If you twist and pull gently you will definitely get it when you reach to the aligned – unlocking point of each mechanism.